Femdom Annika Amour - Loas Angeles, United States

Femdom
Annika Amour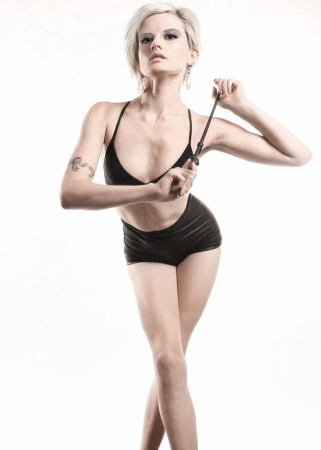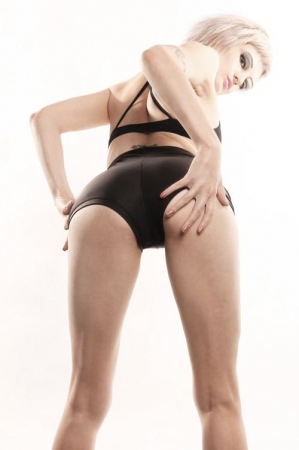 I am a domineering girl with a sadistic side. For this reason, I am happy to offer Domination sessions.
I have been a Dominatrix since 2011, after a long time of picking up wisdom from other Dommes, and BDSM smut-makers.
I offer sessions both at my studio, and am now alternately offering sessions
at Dungeon West in central LA! Dungeon West is a multi-room playspace with
a much more vast array of fetish supplies, toys, a cage, and other apparatuses. Overnights are available as well.
My roster of BDSM activities includes and is not limited to;
Tease and Denial, Bondage (ropes, shibari, leather cuffs), Corporal punishment,
Verbal Degradation, Foot worship, Leather/Latex/Nylons, Sissification/Feminization,
Tickle Torture, CBT, Facesitting (my panties stay on), , smoking, Fantasy Role Play, golden showers...
I am reviewed on TER. *click*
That photo of you holding a crop is hot! I think I want you to Domme me!
My sessions are intended for men who worship women, and like to be treated subserviently,
enjoy taking orders, being degraded and humiliated in varying degrees, are aroused by pain,
et cetera. (Sessions are available to women as well.)
BDSM is not for everyone. "Wanting to try new things" doesn't necessarily make you
a good candidate for it. I recommend it to those who have a distinct yearning for some of the things I mentioned above.
So, are you going to jerk me off at the end? Or use me as your sex toy?
As a Domme, I specialize in fulfilling needs that escorts don't. For this reason,
I am not here to give you a "happy ending" or "full service."
People have written to me wanting me to "use them for my pleasure," or "worship my pussy."
Like other attractive girls, I have handsome men in my life who fulfill me, so I have no reason to use subs that way.
Why should I go to you and not that girl on Backpage who says she will blow me at the end?
Well, that would depend on what your priorities are. If you want to spend a luxurious session
with beautiful, intelligent, witty, charming, kink-expert one-of-a-kind Goddess who cares
about making your fantasies come true and fulfilling your S+M needs, then I'm the girl you should contact.
If you want some dime-a-dozen Hollywood fodder in a cheap corset to give you a spanking
and a reluctant blowjob, then by all means, contact the other girl.
What can I experience in your sessions?
I do not offer forced-bi, blackmailing, scat, or, as I mentioned above, sex/hj/bj.

Femdom Annika Amour ist peitsche-listed since 05 - 2015
Femdom
ANNIKA AMOUR
individuelle Möglichkeiten erfragen
USA
Los Angeles
Mail
Telefon
532--993-47725